A new initiative brought to you by Creative Generals.
We created Dalligator to support businesses by reducing the workloads of busy marketing teams and business owners.
We're a Melbourne based design agency specialising in branding & strategy, creative solutions, advertising campaigns, graphic design, web development and print production.
We can help out any business with any request – be it a new website, a brochure or even a video – check out creativegenerals.com.au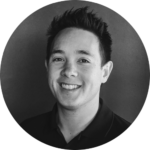 Jamie heads up our digital strategy. With a background in Interaction Design and User Experience he introduces design thinking, the collaborative process by which the designer's sensibilities and methods are employed to match people's needs with what is technically feasible and a viable business strategy. His human-centered approach to problem-solving helps people and organisations become more innovative, efficient and creative.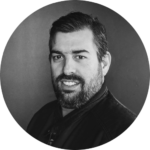 Armed with a Diploma in Visual Arts and a Bachelor Design: Visual Communication from Monash University, and after 20 years around the traps, Spiro has become an experienced Director with a demonstrated history of working in the graphic design industry. He's highly skilled in Typography, Brand Implementation, Print Collateral, and Creative Campaigns & Strategy.
"I was at a point where I almost closed my business... Luckily, the Dalligator team swooped in and saved the day! Transitioning my physical store to an online website is something I never could have done on my own, so I'm indebted to their invaluable help"